Octubre cinéfilo: Los estrenos de otoño
¿Qué películas se estrenan este mes de Octubre? 
¿No sabes cuál ver?
¡Previe, aquí tienes una guía completa de los estrenos más importantes!
7 de octubre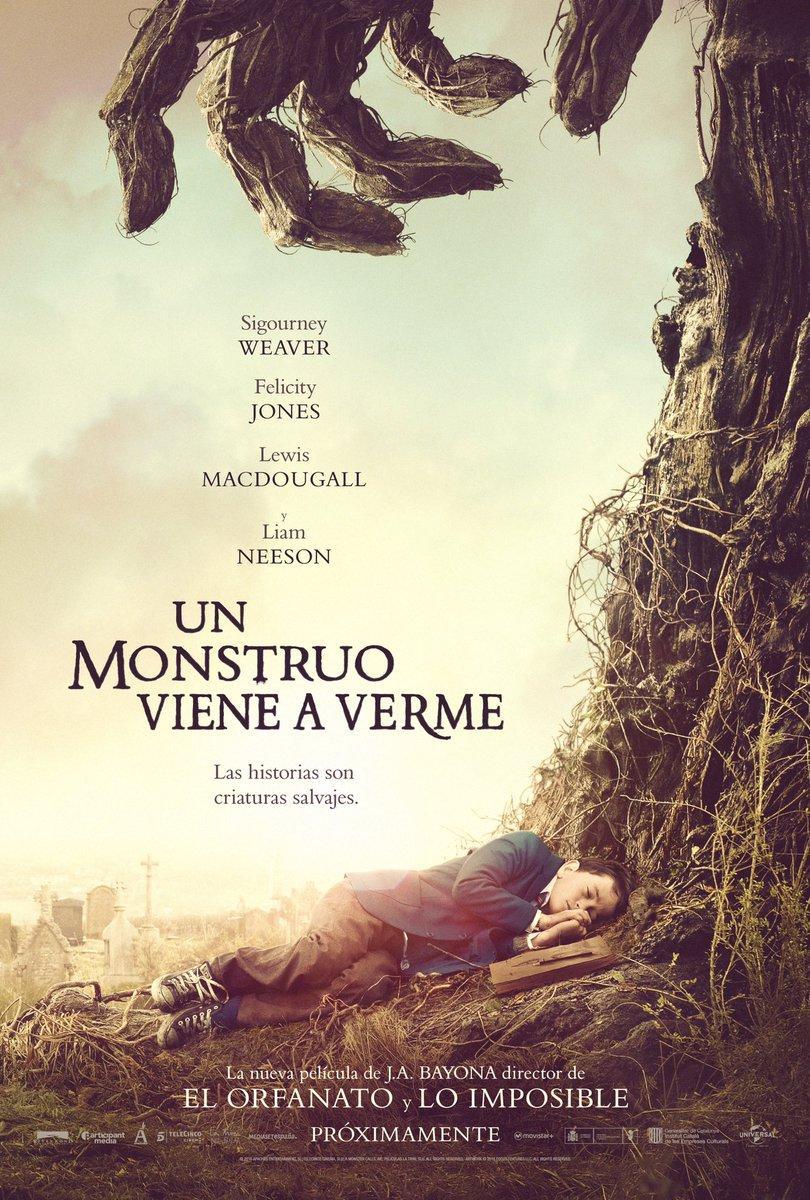 Un monstruo viene a verme
Director: J.A. Bayona
Guión: Patrick Ness 
Música: Fernando Velázquez
Reparto: Sigourney Weaver, Felicity Jones, Lewis MacDougall, Liam Neeson, Toby Kebbell,Geraldine Chaplin, James Melville, Garry Marriott, Joe Curtis, Kai Arnthal, Max Gabbay
Productora:  Telecinco Cinema / Participant Media / RiverRoad Entertainment / Lionsgate
Sinopsis: Tras la separación de sus padres, Connor (Lewis MacDougall), un chico de 12 años, tendrá que ocuparse de llevar las riendas de la casa, pues su madre (Felicity Jones) tiene un cáncer. Así las cosas, el niño intentará superar sus miedos y fobias con la ayuda de un monstruo (Liam Neeson), pero sus fantasías tendrán que enfrentarse no sólo con la realidad, sino con su fría y calculadora abuela (Sigourney Weaver). Con este nuevo trabajo J.A. Bayona cierra su trilogía sobre las relaciones maternofiliales, que inició con "El orfanato" y continuó con "Lo imposible".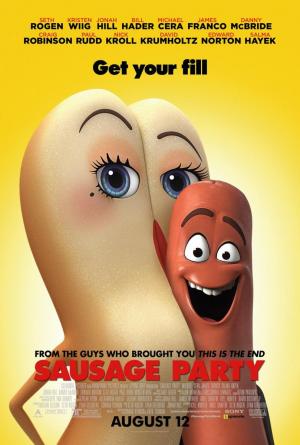 La fiesta de las salchichas
Director: Conrad Vernon, Greg Tiernan
Guión: Evan Goldberg, Kyle Hunter, Seth Rogen, Ariel Shaffir
Música: Christopher Lennertz, Alan Menken
Reparto: Seth Rogen, Jonah Hill, James Franco, Kristen Wiig, Edward Norton, Michael Cera, David Krumholtz, Nick Kroll
Productora: Annapurna Pictures / Nitrogen Studios Canada / Point Grey Pictures
Sinopsis: La película sigue a una salchicha y sus nuevos amigos, en un viaje que les llevará desde el supermercado hasta sus hogares.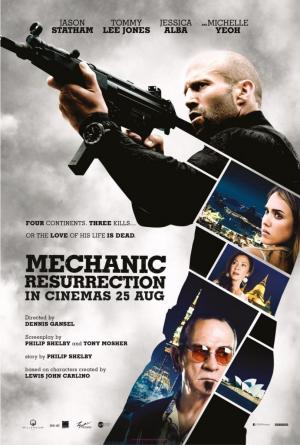 Mechanic: Resurrection
Director: Dennis Gansel
Guión: Philip Shelby, Tony Mosher
Música: Mark Isham
Reparto: Jason Statham, Jessica Alba, Tommy Lee Jones, Michelle Yeoh, Natalie Burn,Yayaying Rhatha Phongam, Sam Hazeldine, Raicho Vasilev, John Cenatiempo,Aaron Brumfield, Tomer Oz, Eoin O'Brien, Geoffrey Giuliano, Anteo Quintavalle
Productora: Chartoff-Winkler Productions / Davis-Films / Millennium Films
Sinopsis: Arthur Bishop (Jason Statham) pensó que había dejado atrás su pasado criminal, pero se encuentra de nuevo con él en el momento en que la mujer de su vida es secuestrada por uno de sus mayores enemigos. Debido a esto, se ve obligado a viajar por el mundo para llevar a cabo tres asesinatos imposibles y hacer su especialidad: que a los ojos de los demás sean accidentes.
14 de octubre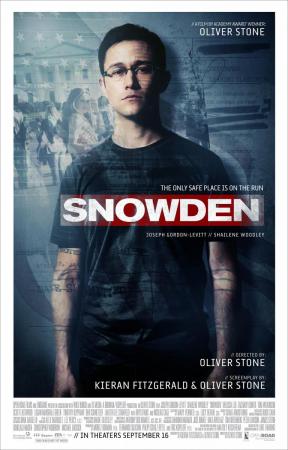 Snowden
Director: Oliver Stone
Guión: Oliver Stone, Kieran Fitzgerald
Reparto: Joseph Gordon-Levitt, Shailene Woodley, Melissa Leo, Zachary Quinto, Tom Wilkinson, Rhys Ifans, Nicolas Cage, Timothy Olyphant, Scott Eastwood, Joely Richardson, Jaymes Butler, Ben Schnetzer
Productora: Open Road Films / Onda Entertainment
Sinopsis: Basada en el libro "The Snowden files. The inside story of the world's most wanted man" escrito por Luke Harding, y en un libro escrito por Anatoly Kucherena, el abogado ruso de Edward Snowden. Narra los acontecimientos que acompañaron la publicación por parte del diario The Guardian de los documentos clasificados que aportó Edward Snowden sobre el programa de vigilancia mundial secreto de la NSA (Agencia de Seguridad Nacional) en 2013.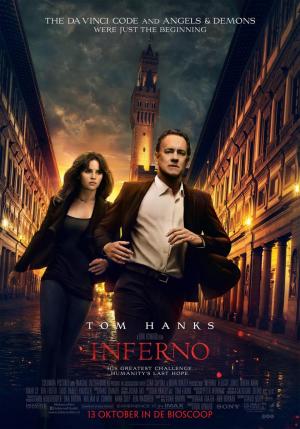 Inferno
Director: Ron Howard
Guión: David Koepp
Música: Hans Zimmer
Reparto: Tom Hanks, Felicity Jones, Ben Foster, Irrfan Khan, Omar Sy, Sidse Babett Knudsen, Ana Ularu, Jon Donahue, Cesare Cremonini, Xavier Laurent, Fausto Maria Sciarappa, Juan Ignacio Pita
Productora: Imagine Entertainment
Sinopsis: Robert Langdon, el famoso profesor de simbología (nuevamente interpretado por Tom Hanks) se encuentra tras el rastro de una serie de pistas conectadas con el mismísimo Dante. Cuando Langdon despierta con amnesia en un hospital italiano, hará equipo con Sienna Brooks (Felicity Jones), una doctora de la que él espera le ayude a recuperar sus recuerdos. Juntos recorrerán Europa en una carrera a contrarreloj para desbaratar una letal conspiración global. Adaptación del best-seller homónimo de Dan Brown.
21 de octubre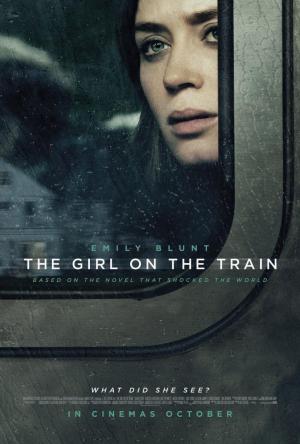 La chica del tren
Director: Tate Taylor
Guión: Erin Cressida Wilson
Reparto: Emily Blunt, Rebecca Ferguson, Haley Bennett, Luke Evans, Edgar Ramirez, Justin Theroux, Allison Janney, Lisa Kudrow, Laura Prepon, Lana Young, Nicole Bonifacio, Marko Caka, Danielle M. Williamson, Alexander Jameson, Sidney Beitz
Productora: DreamWorks Studios / Amblin Entertainment / Marc Platt Productions
Sinopsis: Rachel (Emily Blunt) es una mujer devastada por su reciente divorcio que dedica cada mañana de camino a su trabajo a fantasear sobre la vida de una pareja aparentemente perfecta que vive en una casa por la que su tren pasa cada día. Pero una mañana Rachel es testigo desde la ventana del tren de un impactante suceso y se ve involucrada en el misterio que ella misma revela… Adaptación del best seller homónimo de Paula Hawkins.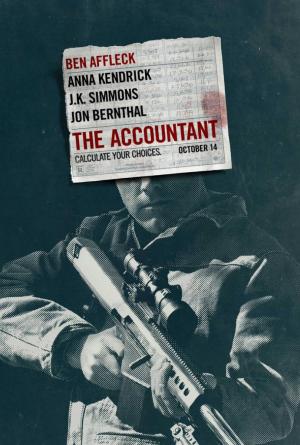 El contable
Director: Gavin O'Connor
Guión: Bill Dubuque
Música: Mark Isham
Reparto: Ben Affleck, Anna Kendrick, J.K. Simmons, Jon Bernthal, John Lithgow, Jeffrey Tambor, Cynthia Addai-Robinson, Fernando Chien, Seth Lee, Michael Beasley,David Anthony Buglione, Jason MacDonald, Ron Prather, Alex Collins, Johnny Giacalone, Nick Arapoglou
Productora: WB / Electric City Entertainment / Zero Gravity Management
Sinopsis: Christian Wolff (Ben Affleck) es un contable y genio matemático, un hombre obsesivo con el orden y con mucha más afinidad con los números que con las personas, que lleva una doble vida como asesino despiadado.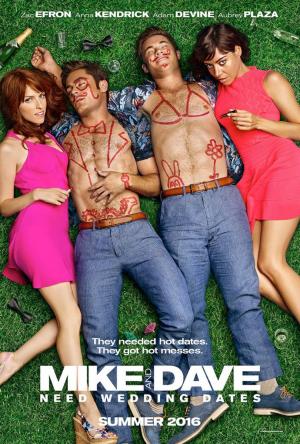 Mike y Dave buscan rollo serio
Director: Jake Szymanski
Guión: Andrew J. Cohen, Brendan O'Brien
Música: Jeff Cardoni
Reparto: Zac Efron, Anna Kendrick, Adam DeVine, Aubrey Plaza, Stephen Root, Sam Richardson, Alice Wetterlund, Sugar Lyn Beard
Productora: 20th Century Fox / Chernin Entertainment
Sinopsis: Dos hermanos fiesteros ponen un anuncio en Internet para encontrar citas para una boda que tienen en Hawaii. Las dos elegidas resultarán ser dos chicas totalmente incontrolables.
La próxima piel
Director: Isaki Lacuesta, Isa Campo
Guión: Isa Campo, Isaki Lacuesta, Fran Araújo
Música: Gerard Gil
Reparto: Sergi López, Emma Suárez, Àlex Monner, Bruno Todeschini, Igor Szpakowski,Mikel Iglesias, Greta Fernández, David Arribas, Pablo Rosset, Guillem Jorba
Productora: Coproducción España-Suiza; Bord Cadre Films / Corte y Confección de Películas / La Termita Films / Sentido Films
Sinopsis: Un adolescente desaparecido regresa tras ocho años, cuando todos lo daban por muerto, y se incorpora a la vida familiar marcada por el misterio de su desaparición. Poco a poco surgirá la duda de si realmente se trata del niño desaparecido o de un impostor.
28 de octubre

Doctor Strange
Director: Scott Derrickson
Guión: C. Robert Cargill, Thomas Dean Donnelly, Joshua Oppenheimer, Jon Spaihts
Música: Michael Giacchino
Reparto: Benedict Cumberbatch, Chiwetel Ejiofor, Rachel McAdams, Michael Stuhlbarg,Mads Mikkelsen, Tilda Swinton, Neve Gachev, Amy Landecker, Scott Adkins, Dante Briggins, Tony Paul West, Daniel Eghan, Annarie Boor, Jill Buchanan, Pezhmaan Alinia
Productora: Marvel Studios
Sinopsis: 'Doctor Extraño' sigue la historia del neurocirujano Stephen Strange, quien, después de un terrible accidente de tráfico, descubre el mundo oculto de las dimensiones mágicas. Adaptación del cómic creado por Stan Lee y Steve Ditko.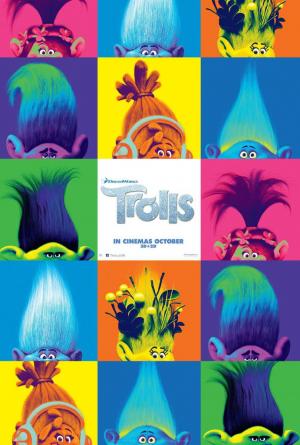 Trolls
Director: Mike Mitchell
Guión: Erica Rivinoja
Música: Christophe Beck
Reparto: Jason Schwartzman, Chloë Grace Moretz, Justin Timberlake, Anna Kendrick, Russell Brand, Zooey Deschanel, Gwen Stefani, James Corden, John Cleese, Ron Funches, Kunal Nayyar, Icona Pop, Glozell, Meg DeAngelis
Productora: DreamWorks Animation / 20th Century Fox
Sinopsis: Conocidos por sus pelos de colores, locos y mágicos, los Trolls son las criaturas más felices y alegres que irrumpen en el mundo de la canción. Pero su mundo de arco iris y cupcakes cambiará para siempre cuando su líder Poppy (Anna Kendrick) debe embarcarse en una misión de rescate que la llevará muy lejos del único mundo que siempre ha conocido.