Novedades Seriéfilas de la Semana #1
Rumple y Regina tendrán cambios de look a partir del 6×03. ¿A que se deberá los cambios?
Evil Queen tendrá como principal objetivo acabar con Snow y romper su relación con Charming.
Como podíamos prever, hay historia NO CONTADA por contar de los Charmings antes de la Maldición.
La nueva operación tendrá un nombre que nos será revelado en el 6×01.
Primeras imagenes de 'Ricitos de Oro' en el rodaje del 6×05.
Faran Tahir será el Capitán Nemo de "20.000 Leguas en viaje submarino" en el 6×06 centrado en Hook.
Netflix CONFIRMA que el desenlace de la 2T llega el 17 de Octubre con un ESPECIAL HALLOWEEN de DOBLE capítulo.
Sneak Speak del Especial Halloween .
Títulos del los capítulos: 2×13 – Halloween parte 1 – Halloween parte 2
Cuatro nuevos actores para dichos capítulos:
Alex Esola interpretará a Jeremy el nuevo novio de Emma.
Zena Grey interpretará al nuevo personaje de Gina.
Stevie Lynn Jones interpretará a Anna Hobbs.
Y el último fichaje es Alex Calvert que ya lo vimos en "Arrow" y "BatesMotel" interpretará a Alex.Fotos del rodaje del especial de Halloween. ¿Qué nos depará estos dos capítulos? ¿Hará renovar?

"La 8T es la más violenta de todas"
Según IMDb la añorada actriz Nina Dobrev estará en el 8×16, es decir en la Finale Serie.
Julie Plec frente al regreso de Tristin Mays: "Sarah vuelve por un misterio. Aunque parezca que está desconectada, está unida a la villana"
Están previstos cameos de personajes a Nueva Orleans si "The Originals" se mantiene una 5T.
Los que más probabilidades tienen ahora de irse son Enzo y Alaric.
La nueva villana, Sybil tendrá la capacidad de ver la maldad dentro de la gente. Le atraerá el Stefan 'Destripador'.
Damon va a ser un peón de Sybil y sabremos por que lo es. También será juez y verdugo, en pocas palabras, un servidor del mal.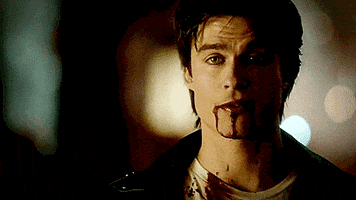 Julie Plec está abierta a viajar a cualquier época para poder traer de vuelta a cualquier personaje que pueda.
Durante los 5 años que habrá en el salto temporal, varios enemigos llegarán a New Orleans esperando hacer cenizas a Klaus.
Charles Michael: Marcel tendrá un interés amoroso en la nueva temporada.
PRIMERA FOTO FAMILIAR DE LOS MIKAELSON en la 4T, INCLUIDA HOPE.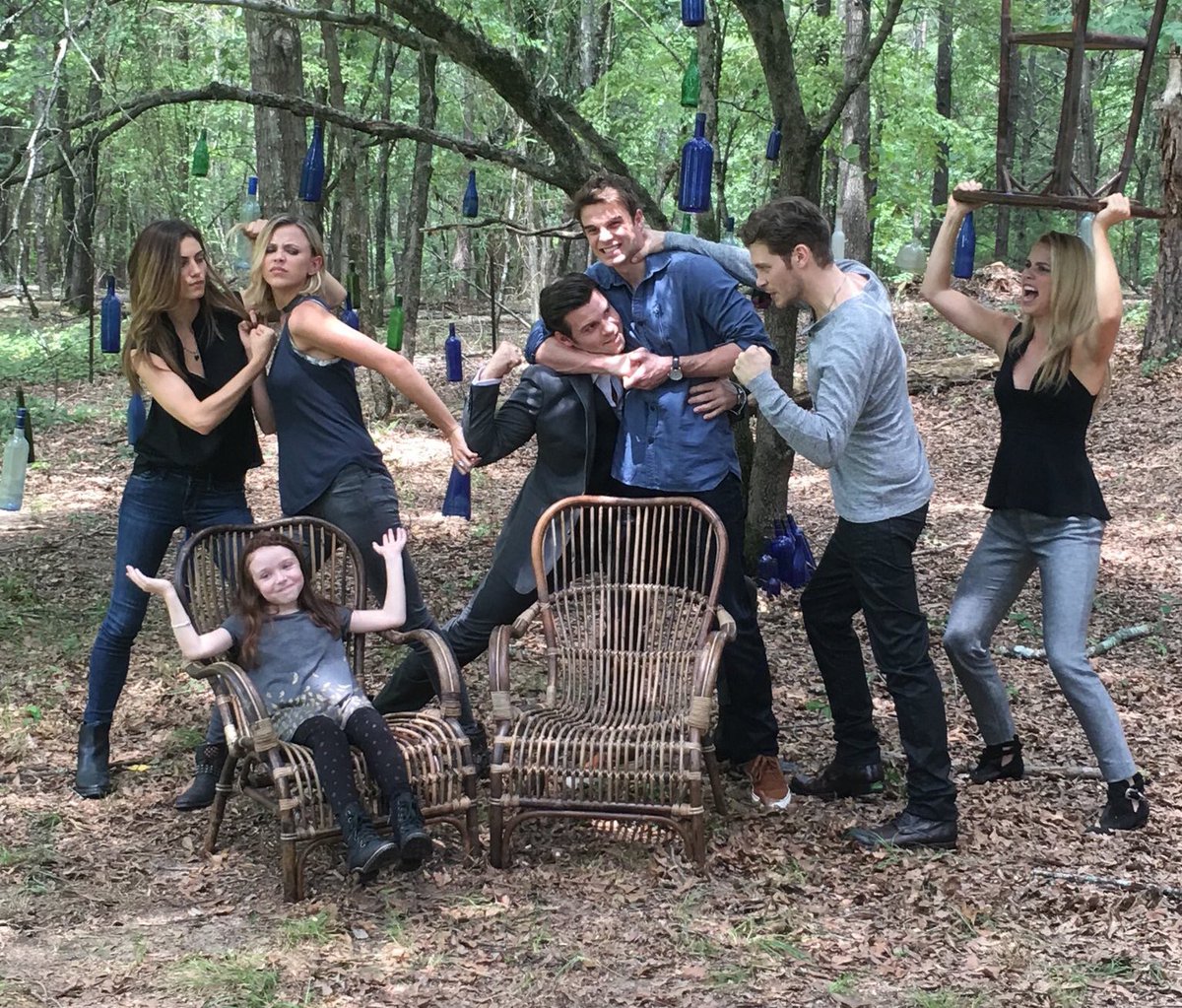 Andy Lees sobre un posible regreso de Lucien: "El Otro Lado colapsó pero siempre hay diferentes formas."

Marlene King: "Conocéis al hij@ de Mary Drake pero seguirá siendo un misterio en la 7B"
Se vuelve a CONFIRMAR  esta vez de manera oficial que Julian Morris regresa y estara en la 7B.
Marlene King apuesta por un final de serie/final de 7T en el que todos los puntos en el aire de TODA la serie se unirán.
Uno de Los Vengadores podría hacer un breve cameo en la 4T.
Wally West y Jesse Quick muy juntitos en el rodaje de la 3T.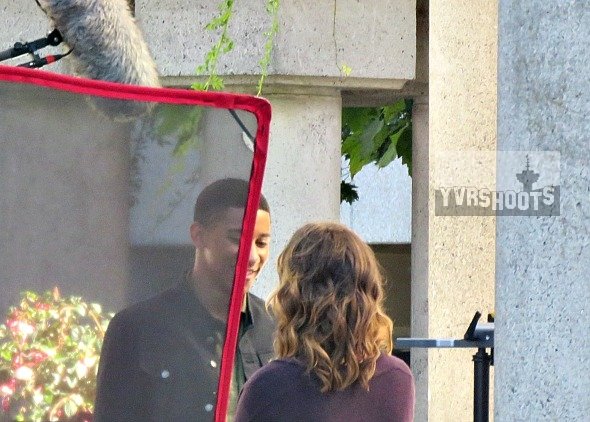 Habrá flashbacks respecto a Captain Cold.
ZOOM se convirtió en Black Flash y le darán sentido ya que volverá a aparecer en la 3T.
El 3×05 ya tiene título, "Monster", escrito por el guionista de Thor o X-men, Zack Muse.
Greg Berlanti CONFIRMA que Todd Lasance de "TVD" no será Savitar sino que será The Rival.
Es probable que volvamos a tener una escena musical como la que vimos en el 3×01 en la 4T.
Algunos personajes estarán cansados de todo y dirán "quiero vivir" y empezarán a cantar.
La 7T estará centrada gran parte en Cersei. La conoceremos en su totalidad ya que se quedó sin su último hijo.
Lady Stoneheart prácticamente descartada por completo en la serie. No estará en la 7T.
Con la serie renovada pero sin hacerlo oficial, se declará que la 2T será muy diferente, más oscura y más extraña.
Se hará justicia con Bárbara, es decir que tratará su muerte y se explorarán sus repercusiones en la nueva temporada y no se olvidarán de ella como pasó en la 1T.
Tambien existe la posibilidad de que volvamos a ver al Dr. Benner.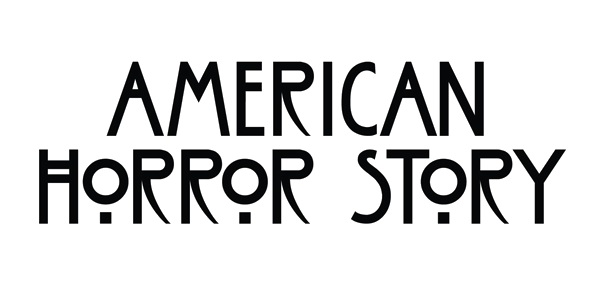 Se confirma que la serie tendrá 7T y 8T.
Todas las temporadas se conectarán en la 6T y seguirán haciéndolo en la 7 & 8T.
 Calista Kay por ahora lleva grabados los dos primeros capítulos de la 2T y se prevé que siga apareciendo en el resto de forma recurrente.
J'onn J'onzz tendrá una gran historia que recorrerá toda la 2T sobre Marte y junto al nuevo personaje M'gann.
El proyecto CADMUS continuará una gran parte de la 2A.
Y cada día se hace más fuerte el rumor de que el gran villano para el crossover musical de The Flash y Supergirl sea Music Meister.
Kara protegerá a Mon-el todo lo que no pudo hacer en su misión original con su primo Superman. Veremos como esta vez es ella la maestra y Mon-el el aprendiz, ya que el habrá olvidado todo y tendrá que lidiar con un nuevo mundo para él, tanto con sus nuevos poderes y saber de donde viene realmente y su pasado.
Tyler Hoechlin nos dice de Superman que tendrá algo de todos los que hemos visto hasta ahora. Tendrá lo mejor de cada uno.