Abril cinefilo: Los estrenos de primavera
¿Qué películas se estrenan este mes de Agosto?
¿No sabes cuál ver?
¡Previe, aquí tienes una guía completa de los estrenos más importantes!
7 de abril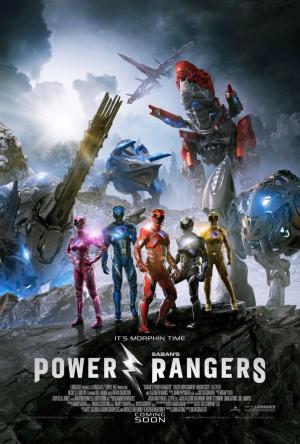 Power Rangers
Director: Dean Israelite
Guion: John Gatins
Música: Brian Tyler
Reparto: Dacre Montgomery, Naomi Scott, RJ Cyler, Ludi Lin, Becky G., Elizabeth Banks,Bryan Cranston, Bill Hader, Matt Shively, Cody Kearsley, David Denman,Robert Moloney, Anjali Jay, Sarah Grey, Morgan Taylor Campbell, Caroline Cave
Productora: Lionsgate / Saban Entertainment
Sinopsis: La película sigue a cinco ordinarios jóvenes en la preparatoria que tienen que convertirse en algo extraordinario cuando descubren que su modesto poblado de Angel Grove –y el resto del mundo– está al borde de la aniquilación por una amenaza alienígena. Elegidos por el destino, nuestros héroes descubren rápidamente que son los únicos que pueden salvar al planeta. Pero para lograrlo tendrán que superar problemas de la vida real y unirse como los Power Rangers antes de que sea demasiado tarde.
Life
Director: Daniel Espinosa
Guion: Rhett Reese, Paul Wernick
Música: Jon Ekstrand
Reparto: Jake Gyllenhaal, Rebecca Ferguson, Ryan Reynolds, Hiroyuki Sanada,Ariyon Bakare, Olga Dihovichnaya, Alexandre Nguyen
Productora: Skydance Productions / Columbia Pictures / Sony Pictures Entertainment (SPE)
Sinopsis: Seis miembros de la tripulación de la Estación Espacial Internacional que están a punto de lograr uno de los descubrimientos más importantes en la historia humana: la primera evidencia de vida extraterrestre en Marte. A medida que el equipo comienza a investigar y sus métodos tienen consecuencias inesperadas, la forma viviente demostrará ser más inteligente de lo que cualquiera esperaba.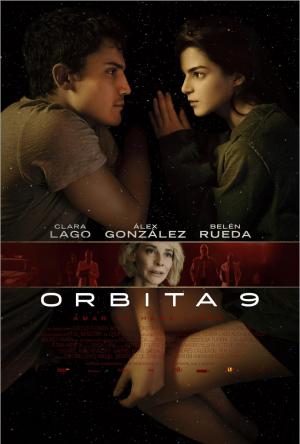 Órbita 9
Director: Hatem Khraiche
Guion: Hatem Khraiche
Música: Federico Jusid
Reparto: Álex González, Clara Lago, Belén Rueda, Andrés Parra, Kristina Lilley,John Alex Castillo
Productora: Cactus Flower Producciones / Mono Films / Telefónica Studios / Dynamo
Sinopsis: Helena (Clara Lago) lleva preparándose para una misión de supervivencia desde que nació. Aunque ella no lo sabe, forma parte de un ensayo científico de gran envergadura. Su destino cambiará cuando Álex (Álex González) se cruce en su vida y le haga descubrir una nueva realidad, totalmente inimaginable para ella. Pero la historia de amor en la que ambos se embarcan pondrá en riesgo un experimento de vital importancia para toda la humanidad.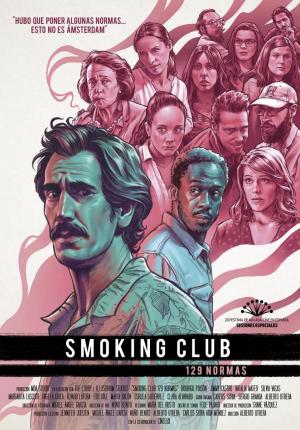 Smoking Club (129 normas)
Director: Alberto Utrera
Guion: Alberto Utrera, Sergio Granda, Carlos Soria
Reparto: Rodrigo Poisón, Jimmy Castro, Natalia Mateo, Margarita Lascoiti, Edu Díaz,Ángela Chica, Clara Alvarado, Álvaro Lafora, Nuño Benito, Christian Reyes,Silvia Vacas, Marta Balón, Úrsula Gutiérrez
Productora: MoA Studio
Sinopsis: Óscar es un hombre cerca de los cuarenta años que, tras una crisis vital, deja su trabajo de funcionario y a su novia para montar un club de fumadores de cannabis junto a un amigo de la universidad, el abogado Danny, con una solo norma básica: "el club es un espacio de libertad", un lugar donde refugiarse del mundo y sentirse libre… Esta norma resulta ser algo ambigua, por lo que tienen que incluir 128 más que garanticen la libertad que tanto quieren ofrecer a sus clientes. El problema viene cuando desaparecen 3 kilos de hierba que no debían estar allí.
12 de abril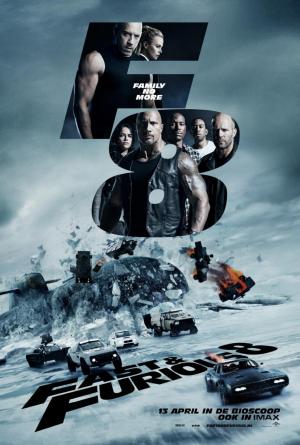 The Fate of the Furious
Director: F. Gary Gray
Guion: Chris Morgan, Gary Scott Thompson
Música: Brian Tyler
Reparto: Vin Diesel, Dwayne "The Rock" Johnson, Jason Statham, Charlize Theron,Michelle Rodriguez, Tyrese Gibson, Ludacris, Helen Mirren, Scott Eastwood,Chris Bridges, Eva Mendes, Kurt Russell, Kristofer Hivju, Jordana Brewster,Nathalie Emmanuel
Productora: Universal Pictures / One Race Films / Original Film
Sinopsis: Ahora que Dominic Toretto (Vin Diesel) y Letty Ortíz (Michelle Rodríguez) estan en su luna de miel, que Brian O'Conner (Paul Walker) y Mía Toretto (Jordana Brewster) están fuera del juego y que el resto del equipo han sido exonerados, los aventureros tienen, al parecer, una vida normal, pero cuando una mujer misteriosa (Charlize Theron) seduce a Dom de vuelta al mundo de la delincuencia al punto que no puede escapar y que es traicionado por personas cercanas a él, todos afrontarán misiones que los probaran como nunca antes.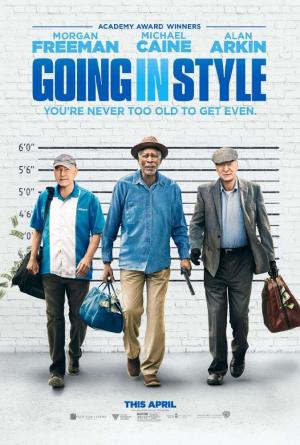 Un golpe con estilo
Director: Zach Braff
Guion: Theodore Melfi
Música: Rob Simonsen
Reparto: Michael Caine, Morgan Freeman, Alan Arkin, Joey King, Matt Dillon, Ann-Margret,Maria Dizzia, Josh Pais, Katlyn Carlson, Nick Austin, Olli Haaskivi, Marlon Perrier,James Brickhouse, Marc Chouen, Joe Dolinsky
Productora: Metro-Goldwyn-Mayer (MGM) / New Line Cinema / Village Roadshow Pictures
Sinopsis: Tres jubilados a los que el sistema les ha quitado el plan de pensiones planean atracar un banco para recuperar su dinero.
Negación
Director: Mick Jackson
Guion: David Hare 
Música: Howard Shore
Reparto: Rachel Weisz, Tom Wilkinson, Timothy Spall, Andrew Scott, Caren Pistorius,Alex Jennings, Jack Lowden, Will Attenborough, Michael Epp, Jack Gover,Sally Messham, Laura Evelyn, Ziggy Heath
Productora: Coproducción GB-USA; Krasnoff / Foster Entertainment / Participant Media / Shoebox Films
Sinopsis: Cuando la famosa historiadora norteamericana Deborah E. Lipstadt acusó a determinados periodistas e historiadores de negacionistas en su libro "La Negación del Holocausto", fue denunciada por el negacionista británico David Irving, un famoso periodista e historiador admirador de Hitler, y que se querelló en 1996 contra ella por difamación. Entonces Lipstadt se propuso derrotar a Irving y los negacionistas en Inglaterra únicamente con expertos en el ámbito académico, sin llamar a declarar siquiera a un sólo superviviente de la Shoah.
14 de abril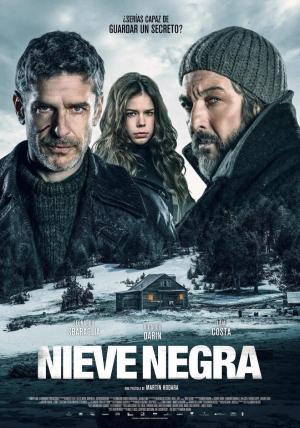 Nieve negra
Director: Martín Hodara
Guion: Martín Hodara, Leonel D'Agostino
Música: Zacarías M. de la Riva
Reparto: Ricardo Darín, Leonardo Sbaraglia, Laia Costa, Dolores Fonzi, Federico Luppi,Biel Montoro, Mikel Iglesias, Liah O'Prey, Andrés Herrera
Productora: Coproducción Argentina-España; Pampa Films / Telefe / Directv / Tieless Media / Gloriamundi Producciones / Bowfinger / A Contracorriente Films
Sinopsis: Acusado de haber matado a su hermano durante la adolescencia, Salvador (Ricardo Darín) vive aislado en el medio de la Patagonia. Tras varias décadas sin verse, su hermano Marcos (Leo Sbaraglia) y su cuñada Laura, llegan para convencerlo de vender las tierras que comparten por herencia. El cruce, en medio de un paraje solitario e inaccesible, reaviva el duelo dormido donde los roles de víctima y asesino se trastocan una y otra vez.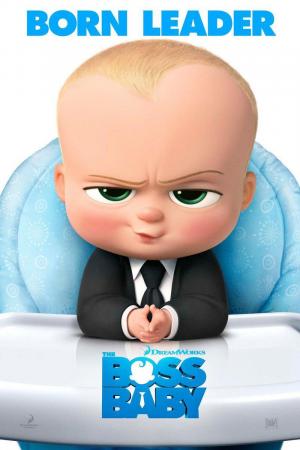 El bebé jefazo
Director: Tom McGrath
Guion: Michael McCullers 
Música: Hans Zimmer
Reparto: Alec Baldwin, Steve Buscemi, Jimmy Kimmel, Lisa Kudrow, Tobey Maguire, Conrad Vernon,David Soren, Miles Christopher Bakshi
Productora: DreamWorks Animation / 20th Century Fox
Sinopsis: Un peculiar bebé, que viste traje y corbata y lleva maletín, y su hermano Tim, de 7 años, tratarán de detener los malvados planes del director de la empresa Puppy Corporation.
21 de abril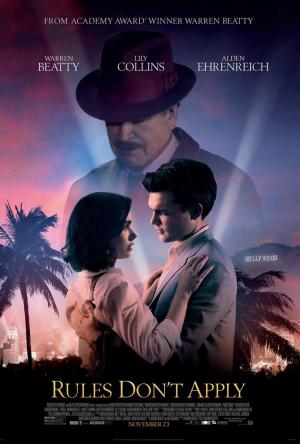 La excepción a la regla
Director: Warren Beatty
Guion: Warren Beatty 
Reparto: Alden Ehrenreich, Lily Collins, Warren Beatty, Haley Bennett, Candice Bergen,Martin Sheen, Taissa Farmiga, Alec Baldwin, Matthew Broderick, Ed Harris,Annette Bening, Oliver Platt, Amy Madigan, Steve Coogan, Patrick Fischler,Caitlin Carver
Productora: Fox / New Regency Pictures / RatPac Entertainment
Sinopsis: Hollywood, año 1958. La joven baptista Marla Mabrey (Lily Collins) llega desde una pequeña población del medio oeste a Los Angeles para trabajar para el magnate y millonario Howard Hughes (Beatty). En el aeropuerto conoce al chófer de su jefe, el joven Frank Forbes (Alden Ehrenreich), que apenas lleva dos semanas trabajando y resulta ser una persona también muy religiosa. Su inmediata atracción mutua pondrá sus convicciones a prueba además de romper la regla número 1 del Sr. Hughes: está prohibido que sus empleados intimen con sus actrices.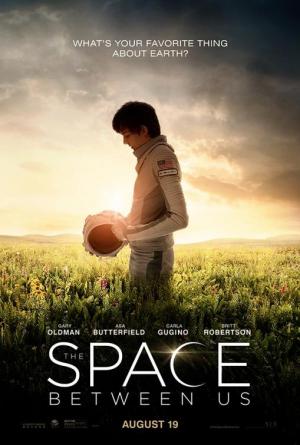 Un espacio entre nosotros
Director: Peter Chelsom
Guion: Peter Chelsom, Tinker Lindsay, Allan Loeb
Música: Andrew Lockington
Reparto: Asa Butterfield, Britt Robertson, Carla Gugino, Gary Oldman, BD Wong,Janet Montgomery, Lora Martinez-Cunningham, David House, Luce Rains,Scott Takeda
Productora: STX Entertainment / Southpaw Entertainment
Sinopsis: Un muchacho de dieciséis años de edad, que ha crecido y vive en Marte, se enamora de una chica de la Tierra, con la que se ha estado comunicando, por lo que comienza su viaje para poder verla.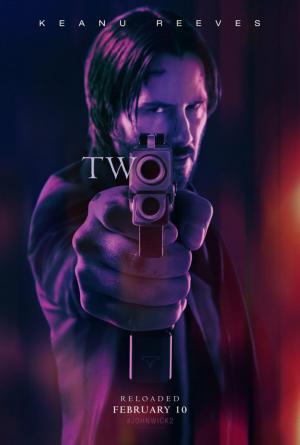 John Wick: Pacto de sangre
Director: Chad Stahelski
Guion: Derek Kolstad
Música: Tyler Bates, Joel J. Richard
Reparto: Keanu Reeves, Riccardo Scamarcio, Bridget Moynahan, Ruby Rose,Peter Stormare, Ian McShane, Common, Alex Ziwak, Margaret Daly,Heidi Moneymaker, Laurence Fishburne, Lance Reddick, Claudia Gerini,John Leguizamo, Franco Nero
Productora: 87Eleven / Lionsgate / Thunder Road Pictures
Sinopsis: El legendario asesino John Wick (Keanu Reeves) se ve obligado a salir del retiro por un ex-asociado que planea obtener el control de un misterioso grupo internacional de asesinos. Obligado a ayudarlo por un juramento de sangre, John emprende un viaje a Roma lleno de adrenalina estremecedora para pelear contra los asesinos más peligrosos del mundo.
Amar
Director: Esteban Crespo
Guion: Esteban Crespo
Música: Adolfo Núñez
Reparto: María Pedraza, Pol Monen, Natalia Tena, Antonio Valero, Gustavo Salmerón,Greta Fernández, Nacho Fresneda, Sonia Almarcha
Productora: Avalon P.C. / Amar AIE / Filmeu / TVE / Netflix
Sinopsis: Laura y Carlos se aman como si cada día fuera el último, y quizá esa intensidad del primer amor es la que les separará un año después… Ópera prima de Esteban Crespo, director de siete cortometrajes y con más de 200 premios a sus espaldas, entre los que destacan el Goya a Mejor Cortometraje y la nominación al Oscar en 2014 por "Aquél no era yo".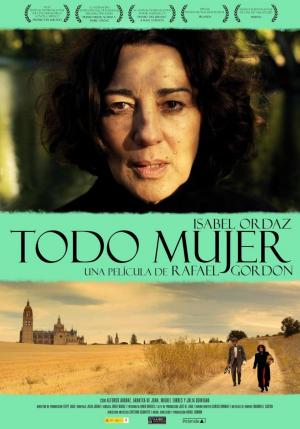 Todo mujer
Director: Rafael Gordon
Guion: Rafael Gordon
Música: Jorge Magaz
Reparto: Isabel Ordaz, Alfonso Arranz Lago, Arantxa de Juan, Miguel Torres García,Julia Quintana, Andrea Domingo Gómez, Paula Pérez
Productora: Rafael Gordon Producciones
Sinopsis: Amalia (Isabel Ordaz) es una superviviente. Vive como una ermitaña en un palacete de Segovia que se cae a pedazos, en el que además habita un intruso enamorado. Amalia vive al límite de la realidad y su única alegría es una gallina que da un huevo diario, gracias al cual no se muere de hambre. Un día se cruza con un joven mendigo en peores circunstancias que ella, y su decisión de recogerle de la calle cambiará su vida y la llenará de esperanza.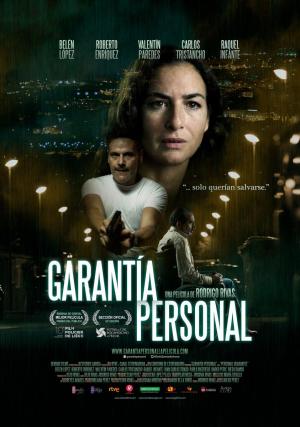 Garantía personal
Director: Rodrigo Rivas
Guion: Rodrigo Rivas, Julio Rivas
Música: Óscar López Plaza
Reparto: Belén López, Roberto Enríquez, Valentín Paredes, Raquel Infante,Carlos Tristancho, Juan Carlos Tirado, Pablo Bigeriego, Darko Peric, Diego Ramos
Productora: Derivas Films / Estudios Auriga
Sinopsis: Mara es una mujer madura que, empujada por las circunstancias de la crisis, tendrá que defenderse como pueda de sus acreedores, para intentar salvaguardar aquello por lo que ha luchado toda la vida.
28 de abril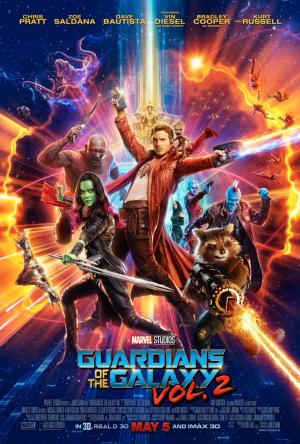 Guardianes de la galaxia Vol. 2
Director: James Gunn
Guion: James Gunn, Dan Abnett, Andy Lanning
Música: Tyler Bates
Reparto: Chris Pratt, Zoe Saldana, Dave Bautista, Bradley Cooper, Vin Diesel,Michael Rooker, Karen Gillan, Kurt Russell, Glenn Close, Sylvester Stallone,Elizabeth Debicki, Tommy Flanagan, Sean Gunn, Pom Klementieff, Chris Sullivan
Productora: Marvel Enterprises / Marvel Studios / Moving Picture Company (MPC)
Sinopsis: Ambientada en el nuevo contexto sonoro de "Awesome Mixtape #2", continúa las aventuras del equipo en su travesía por los confines del cosmos. Los Guardianes deberán luchar para mantener unida a su nueva familia mientras intentan resolver el misterio del verdadero linaje de Peter Quill. Viejos rivales se convertirán en nuevos aliados y los personajes favoritos de los cómics clásicos acudirán en ayuda de nuestros héroes a medida que el Universo Cinematográfico de Marvel continúa expandiéndose.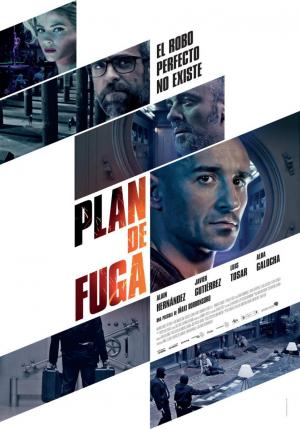 Plan de fuga
Director: Iñaki Dorronsoro
Guion: Iñaki Dorronsoro
Música: Pascal Gaigne
Reparto: Luis Tosar, Javier Gutiérrez, Alain Hernández, Alba Galocha, Florín Opritescu
Productora: Atresmedia Cine / Lazona / Scape Plan / Runaway Films / ETB
Sinopsis: Víctor es un atracador profesional que se introduce en una peligrosa banda de delincuentes compuesta en su totalidad por exmilitares del Este. Un grupo cerrado que, ante la muerte de uno de los suyos, se ve obligado a reclutar a un nuevo miembro para robar un banco. El trabajo de Víctor: perforar la cámara acorazada.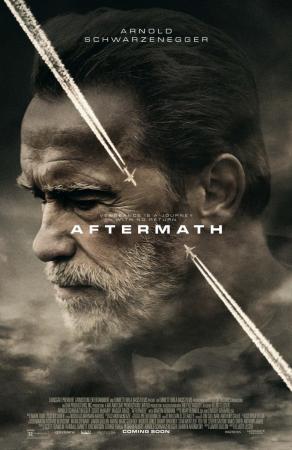 Una historia de venganza
Director: Elliott Lester
Guion: Javier Gullón
Música: Mark D. Todd
Reparto: Arnold Schwarzenegger, Scoot McNairy, Maggie Grace, Kevin Zegers,Hannah Ware, Glenn Morshower, Mariana Klaveno, Mo McRae, Theresa Cook,Debra Herzog, Ted Williams, Larry Sullivan, Kim Evans, Christopher Darga,Michael Lowry, Danny Mooney
Productora: Lionsgate / EFO Films / Pacific View Management / Protozoa Pictures
Sinopsis: Un padre de familia (Arnold Schwarzenegger) buscará venganza contra el controlador del aeropuerto (Scoot McNairy) responsable del fallecimiento de su mujer e hija. Film basado en hechos reales, en los que en julio de 2002 un avión se estrelló dejando numerosas víctimas mortales.